Word of Faith Fellowship Statement Regarding Covid-19
The Word of Faith Fellowship has been 100% compliant with public health guidelines coming from the governor's office and communicated by Rutherford County authorities. Any suggestion to the contrary is reckless, defaming and a dangerous incitement to violence. As public health updates are made we have adjusted all of our activities to meet both the spirit and letter of the law.
During times of deep personal and corporate tragedy, pastoral, spiritual support is needed more than ever. Our services on Sunday and Wednesday are streamed live (note photo) to congregants in their homes just as is the case with many other churches in the county and around the country.

A recent compliance check by local law enforcement (note video) confirmed diligent follow through on all mandates and guidelines.
There is a small but very vicious and vocal group who make it a point to spew hate, misinformation and lies online. A key such example of a purveyor of hate is Nancy Burnette. Her blog "Citizens Against Corruption & Abuse" is only a cover for a hate group with a stated goal of shutting down Word of Faith Fellowship, its Christian school and putting Jane Whaley and other pastors in prison.
Since its inception this blog has been a consistent and tenacious purveyor of incitement, a digital forum for frightening hate and has stirred up a mob mentality with potentially violent consequences.
The examples are many and frequently tending towards violence. Here are a few recent examples from Facebook:
"Maybe if you put your big girl panties on and just eradicated that compound and made it a crater, this might get under control. You know, no cult members, few positive cases. As long as you allow them to gather the numbers continue to rise."
"Can we just lock up the WoFF compound and burn it to the ground with them inside? That way we could open up the rest of the county."
"If I had money and knew where she lived (Jane Whaley) I'd burn her house down."
..."there needs to be an old timey lynching if this is true and the authorities can't stop it and perhaps they need some help!!! I could be talked into a convoy of 50-100 cars and trucks pulling into their parking lot at one time and causing a ruckus so bad they couldn't have services until this pandemic is over. Can I get some volunteers to help??
"This place seriously creeps me out. I wrote to Bernie about it last summer. I'm ready to burn the ***** down. (tbh)
"Neal Shelton III, so burn it all...That's the only way to fix it."
"Sick woman is all I can say! Hope they arrest her and everyone else involved! Burn the devil place to the ground while at it! Show her the **** devil!"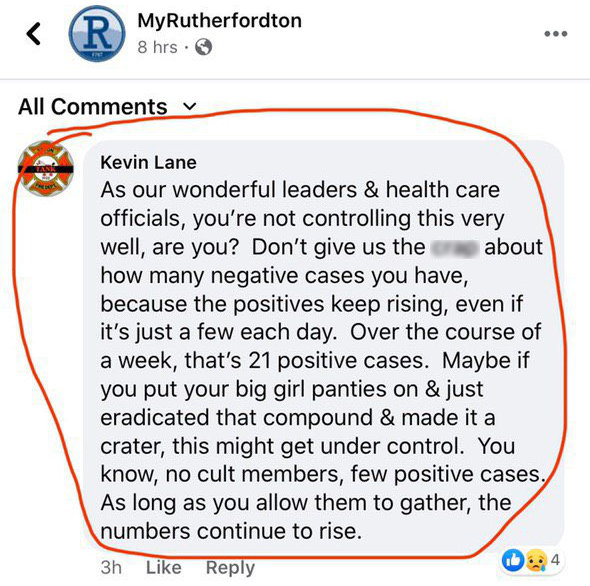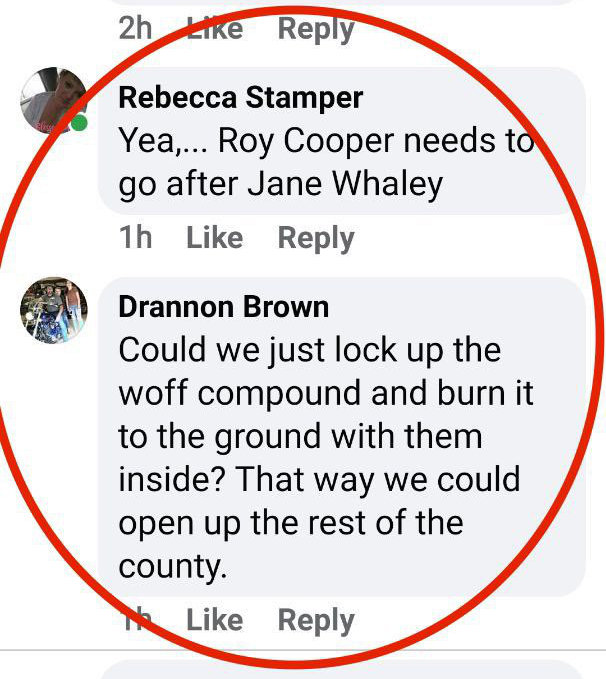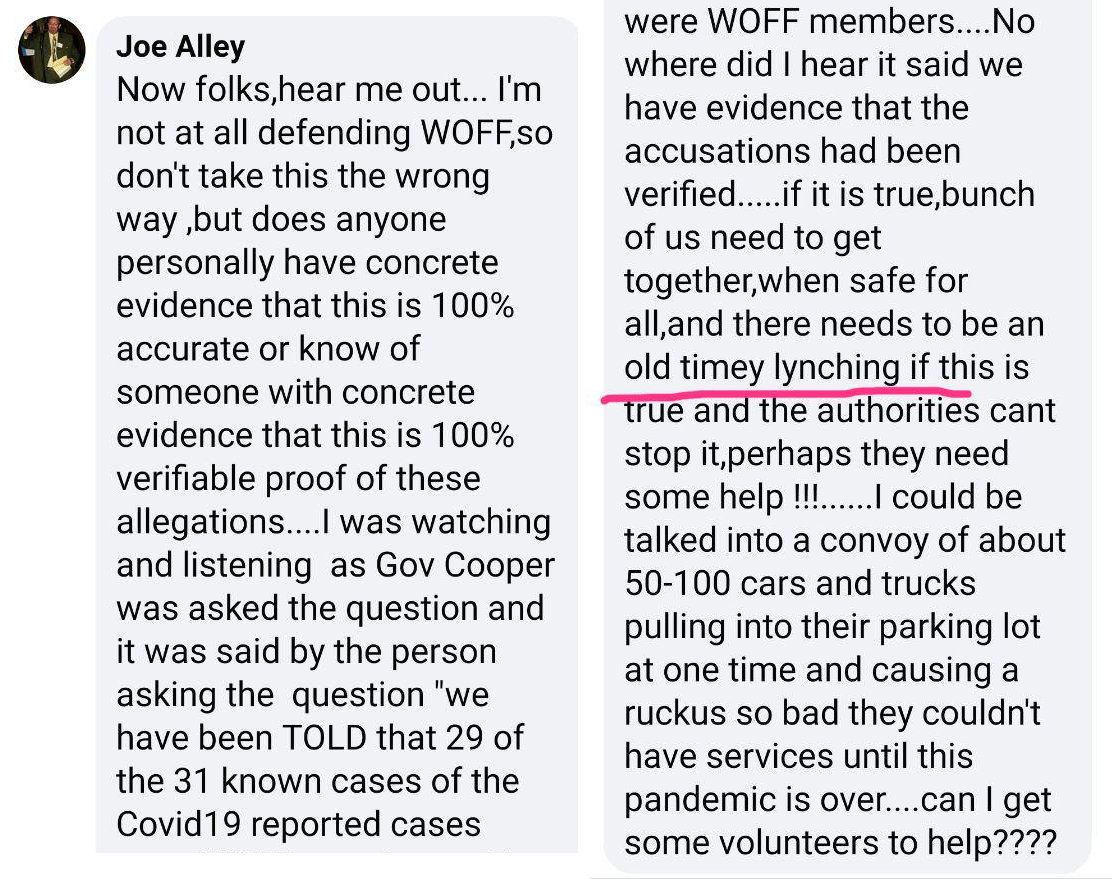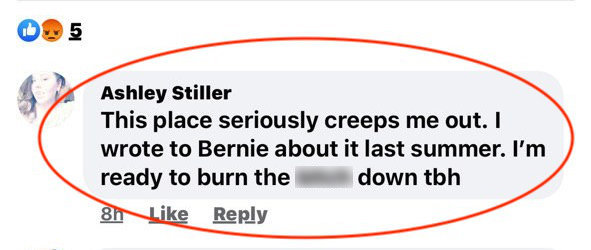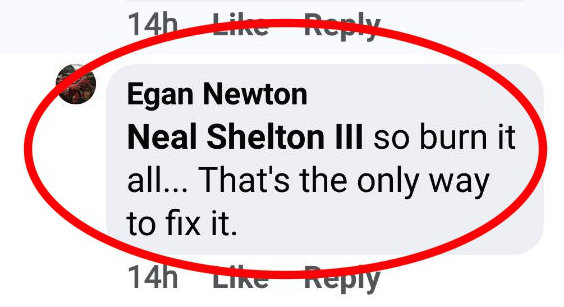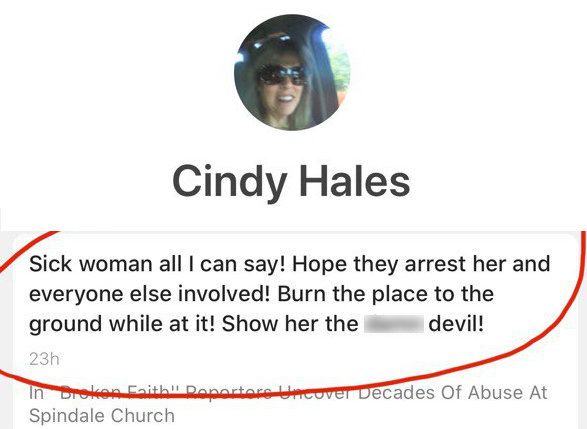 Our church has assembled many pages of such violent intimations including suggestions Jane Whaley be killed through beheading, the community show up unannounced with torches and pitchforks, that people arm themselves and "pay a visit" and that everyone in the community "take the law into their own hands."

This isn't "free speech." It is hate speech designed to kill, steal and destroy.

The Word of Faith Fellowship Official Website
This is the official website, the true story of the Word of Faith Fellowship, Pastors Sam and Jane Whaley, located at 207 Old Flynn Road, Spindale, North Carolina, founded and established in 1979.