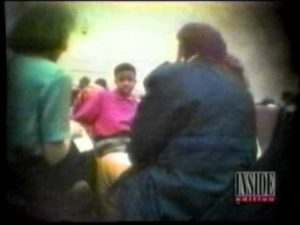 JOHN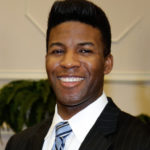 In 1995, Inside Edition released distorted video footage of a young man and presented it to the world as "evidence" of abuse and mistreatment practiced by the Word of Faith Fellowship. The people with the young man in the video were NOT abusing or mistreating him–they were praying. That young man in the video was me at age 11. Today I am 33, attending pharmacy school with a full scholarship. I have a beautiful wife and a wonderful new son.
BLAKE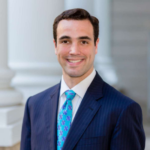 Though Inside Edition smeared my picture as an abused boy through fake news in 1995, now as an adult I can testify of what a wonderful environment I grew up in. I could have never become what I am today if these lies were true.
I am one of the allegedly abused children who can be seen praying in the sensational Inside Edition video clip that was secretly captured and aired across the world in 1995. The producers of this news series were endeavoring to portray our church and church practices as abusive and outrageous – this is the furthest thing from the truth! I was four years old at the time this video footage was captured, and I am now twenty-six. I have attended the Word of Faith Fellowship from the time I was born, and I currently attend the church. I would describe our church pastors and family as the most caring, loving, and compassionate group of people one could meet. I also attended the Word of Faith Christian School from kindergarten through 12th Grade, and graduated from the school in 2007. I can personally attest that there has never been abuse in our school, and one could not find a better place to send their children to be trained academically and spiritually. I personally witnessed so many teachers in the school work so diligently to ensure that every student was able to excel academically. The environment at the Word of Faith Christian School was just always so positive and loving, and I feel honored to have attended and graduated from this school.
Following my graduation from high school, I went on to attend college at Gardner-Webb University, in Boiling Springs, North Carolina, where I graduated with honors in 2012 with a B.S. degree in Accounting. I went on to attend law school, and I graduated in 2015 as the valedictorian of my class. Following this, I passed the North Carolina and South Carolina bar exams on my first attempt to become a licensed attorney in both states. I am humbled by my achievements, and I could not have made it to where I am today without the support of my loving family and church family at the Word of Faith Fellowship. The fabricated stories about my church are completely absurd, and any reader must ask themselves how growing up in such an "abusive environment" and "destructive cult" could have allowed me to realize these achievements. This is nonsense and a fictional story that is being told.
I am currently married and have a two-year-old son who is the apple of my eye. I live my life for my son and for my family, and to help people. No one told me who, when, and if I could get married—this is crazy! No one told me when or if I could have a child—this is ludicrous! I practice law as a criminal defense and family law attorney in Cleveland County and enjoy doing this every day to help individuals who have unfortunate situations in their lives. I believe that God gave each person an individual gift and we should be using them to benefit others and the world around us. This is why I do what I do every day. I live my life with peace and happiness every day, and I am sincerely grateful for the wonderful family that I have at the Word of Faith Fellowship.